Wholesale Deals - The Buying Process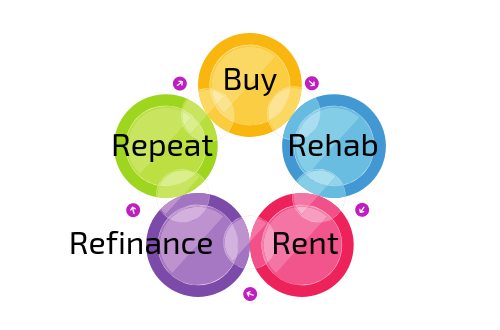 » What is a Wholesale Deal?
A Wholesaler Buys Low and Sells Low.
A Wholesaler adresses a Distressed Seller's situation and prevents a looming Foreclosure otherwise.
A Wholesale deal, as the name suggests, is an undermarket valued deal. Normally 20-30% undermarket to Retail Priced deals.
Unlike a Wholesale transaction, Retail property transaction are market value deals but would typically need 60-90 days on market, showings by the Realtor, and they all need to be Appraised because there is a 3rd party lender (like a Bank, VA or FHA loans).
But sellers are sometimes distressed financially, due to a Foreclosure looming from a Bank, Tax, or Family reasons such as sickness.
This needs immediate Cash outlay to solve the Seller issue.
As a distressed seller unfortunately, does not have the "Luxury of Time".
That is when Wholesalers come into play. They strike the deal by paying with Cash and promise a quick closing (normally between 1 - 2 weeks). The Wholesaler clears outstanding Taxes, Liens, Family claims, City Blights, outstanding Utilities (like Water, Electricity) etc. And converts the Purchase to a Warranty Deed. They are the middle men who can pickup properties undermarket and add their Assignment fee and offload to savvy Investors quickly.
A Wholesaler Buys Low and Sells Low.
We only Facilitate these transactions and bring Wholesaler deals directly to end Investors.
Investor will be buying direct from a Wholesaler and will buy with Equity upfront as ther maybe a Rehab required, to create Equity on purchase.
1) Distressed Vs Normal Seller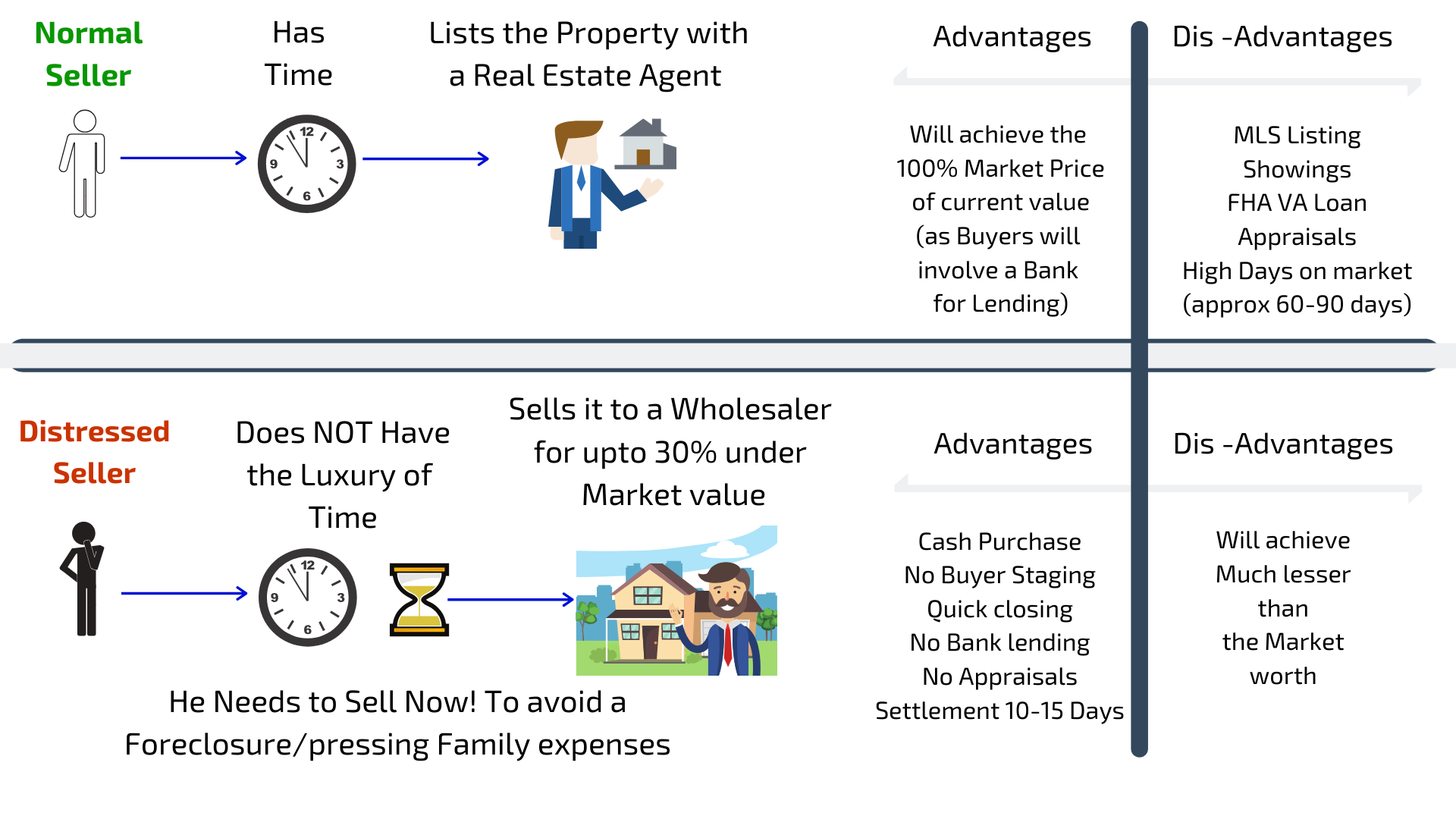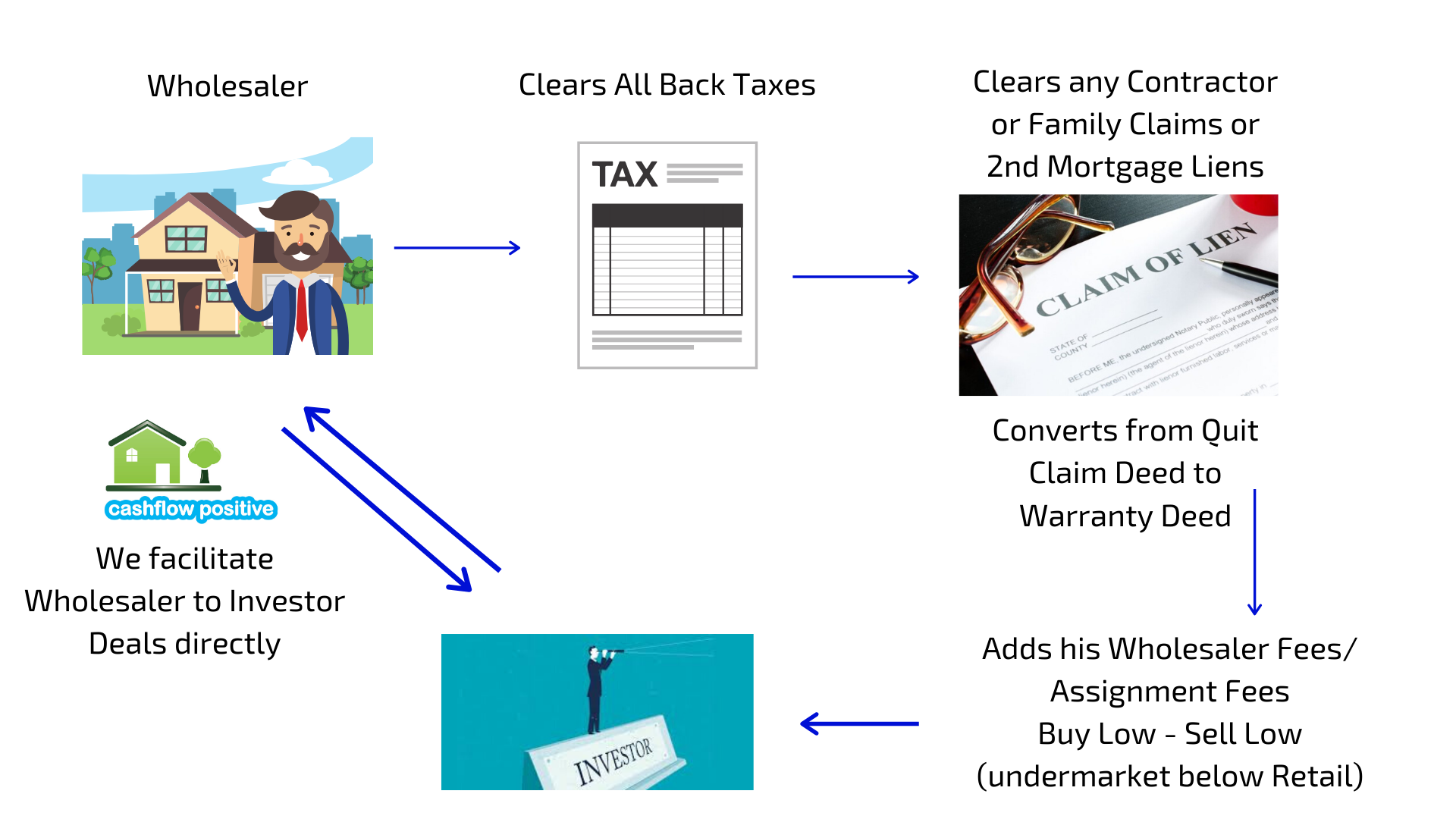 3) Investor buys Direct from Wholesaler/ Trader