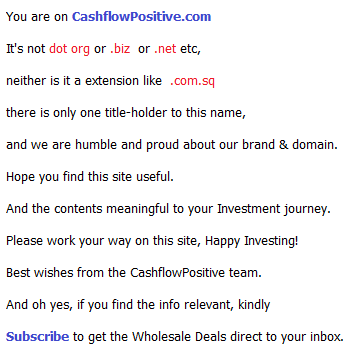 FAQ's - The Buying Process
What do we do and how can we help with Cashflow Positive Investing?
We are an investment services firm helping Property investors successfully invest in Detroit Michigan. With a 12 member Detroit based crew team, we target the housing market which has tremendous potential for Positive Cash Flow and Capital growth.
Our Services include:
Identifying under-market and undervalued stressed assets (65 - 70 cents to a Dollar, Wholesale transactions only)
Location Due Diligence (Drive by Videos, 360° Location profile - we Only Buy in B+ category neighborhoods)
Property Due Diligence (Inspection Report, Photos and Videos)
Tenancy Due Diligence (Employment, Criminal, Eviction history)
Title Due Diligence (Title checks, HUD Closing statement verification - we Only execute with Warranty Deed Not QCDs)
Pre-closing Inspection (Final walk-through with photos/videos)
Securing the property on Closing (Re-key, board up and alarm installation*)
Utility turn-on in the new owner's name (Electricity, Water & Gas)
Insurance setup (Landlord policy and Home warranty)
Introduction to our panel of affiliate vendor contractors.
Property management, Accountants, Legal, Collections, Handymen, Plumbers, Electricians, Painters, Solicitors etc
Note - we Do Not mark-up on any service fee provided by Vendors
Every off-market deal comes with Equity up front
Kind Note - we Do Not Market properties, we only Facilitate the Acquisition of the Deals and their Rehabs
In short, everything that an Interstate or International buyer needs in Detroit - just being the eyes and boots on the ground.
All the above services are provided at a flat facilitation fee of $3000 per property at Closing.
This means that Investors can Invest in Detroit's Cash flow property market with complete Peace of Mind, knowing very well that they have a Trusted partner in us.
What do I get as an Investment Product?
Fully managed properties - Turnkey Investments
Qualified tenants in place - carefully selected through a stringent screening process
ROI ranges between 12% - 25%
Safe and Family friendly neighborhoods which are "aspirational locations" to the locals
Rent ready Rehabbed property
After sales support provided - just call us and we are here to help you in the investing journey
Section 8 properties are available
Provide you our support with LLC set up
USD transfer account
Accounting and SMSF structures
How are the Properties managed?
Your property will be managed by Detroit's most experienced & professional Property managers who have partnered with us solely to give you the smoothest experience as a Landlord. Currently we have partnered with 3 Property Management firms and our Investor's experience with each one them have been great,
The Property Management combined team will ensure:
Listing of Property for Rent
Tenant selection (very critical)
Tenant Move-in
Utility turn On
Rent Collection
Landlord Payment Disbursal
Maintenance issues (done at the lowest quote)
Sourcing 2nd hand appliances at 1/4th the price, if required by you.
Legal issues such as evictions (unfortunate, but is part of this game)
Tenant turnaround in the quickest time frames
You will have access to an online portal for all Owner statements. The crew on the ground problem solve and consult with us on a daily basis to ensure and to maintain Service Level standards acceptable to you as an Investor.
Our motto is to give the investors the best property in good locations, at the lowest price and to ensure peace of mind through stringent tenant selection which leads to a steady annual income flow...
What are the services provided?
- Location due diligence
- Inspection report with videos
- Pictures (internal & external)
- Tenancy Agreement
- Tenancy Rent roll checks
- Tax Bills Outstanding checks
- Utility Bills Outstanding checks
- Blight Violationations outstanding check
- Title checks (for Warranty Deed and Title Insurance, no Quit Claim Deeds please!)
- Final walk-through prior closing
- Securing the property on closing (including alarm installation)
- Rekey and utilities (Power, water, Gas) turn on on your name
- Insurance organising (home & contents)
- Property Management Introduction (your property will be managed within our PM group)
- Rehab estimates and Project manage the rehab with the lowest possible quotes - we provide 3 quotes from our vendors and if you are able to find a cheaper quote we will work with them to your benefit.
Also, we do not charge any other separate fees or mark-up on vendor quotations (for e.g. maintenance bids). We help you with recommendations and guide you with getting the lowest prices for all the property's bid requirement through multiple quotations, and you would pay the vendors directly whom we project manage.
Institutional Investors are those who are looking to Flip under market stressed asset purchases which come with high Equity, upto 35-40 cents off every dollar. These deals requires a creative deal-making process with the Bank or the Tax office.
Also the Flip projects will require Mid range to Major rehabs which we undertake and project manage for the Institutional Investors. Based on the needs, we work with Investors based on their business model for transactions which are ideal Flip candidates in the current market.
Retail (Buy & Hold) or Institutional (Buy & Flip) - either way you win as an investor in the Detroit market.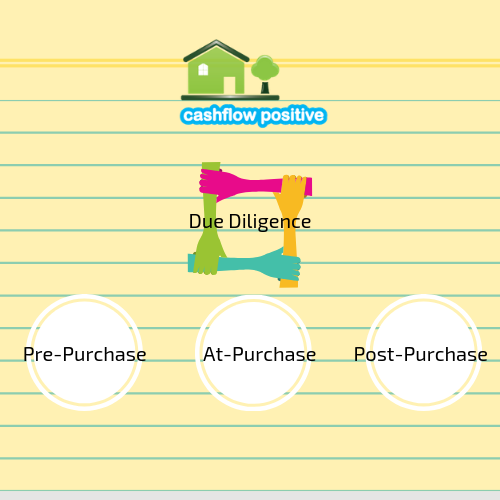 I am an overseas citizen, can I buy property in the USA?
Of course, anyone with funds and an appetite for Good rental Yields can buy U.S properties. You may participate and have a slice in the Largest Economy of the World (and arguably the Greatest, if you share our passion for Free markets!). The US allows Free cash movements In and Out of the country, anytime without restrictions. Which is one of the Founding principles of this Modern economy. Free movement of Capital - No Restrictions.
Will you help us set up an LLC company structure in the USA?
Yes, we can help you with the Setup of your Limited Liability Company (LLC) in the State in which you are buying. For instance, when you are buying a Detroit property, we can help you set up a Michigan LLC. Alternatively, you may also wish to Purchase the property on Individual names (like yourself, or with a spouse) and that is totally up to your own preference.
Our Accountants can help you set up your preferred structure. It costs approx USD 250 to setup and it can be done within 2-3 business days.
Do I need a Bank account in the US?
Opening a Bank account in the US is the old model. And there is a monthly servicing fees of at least US 30 dollars depending on the account and a minimum balance of USD 5000 which you have to maintain every month, for e.g. with Bank of America and/or Chase.
This is not worth doing especially if you are buying between 1 and 5 investment properties. Hence we recommend our client today that you can open a USD dollar account from your local bank in Australia Commonwealth bank. Or you can chose for your rent to be paid into you existing bank account, say if it is with ANZ bank, the monthly rental funds gets transferred for a single transfer fee into your ANZ account. Some investors even choose to get paid their rental funds every 2 months instead of 1. Our property managers will ensure that your preference is set to your account profile, and it can be amended anytime on request.
Is Funding available for Non-US residents?
Yes, it is very much possible.
We are working with a few different lenders - Institutional, Private Lenders and Hard money lenders (non-banks) currently as they work with our Domestic and International investors.
The minimum Loan amounts vary but are usually in the 100-150K mark.
They are Cash-Out Refinance only Loans (meaning they can not be used for Purchase, but post-Purchase Refinance).
Loan to Value ratio starts at 60% and go upto 80%
Rates start at 5.75% per annum
And each of the property value must be 50K or higher in Appraisal value.
If the Purchase period is less than 6 months, the Purchase price will be taken as the Appraisal value.
These are the underlying criteria to qualify for a Loan irreseoctive of the Credit scores. As they are purely Asset based Lend only.
We are a Big Fan of BRRRR strategy, as shown below: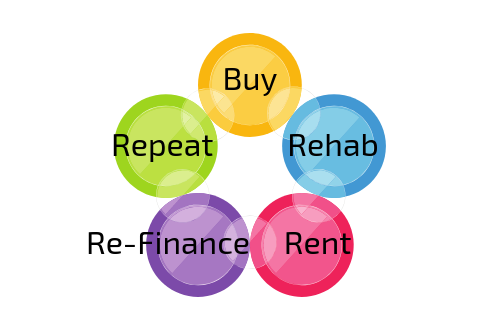 Are the Properties Turnkey/Tenanted?

Yes, some of the properties come tenanted. And some may require cosmetic rehab before placing a tenant. In all cases the the tenants are very carefully hand-picked. When I say very carefully we mean it VERY Carefully. We check Employment History, Past Landlord checks and Evictions History, Criminal records and everything else in between. No compromises on finding the Best Tenant in Town for you.
We want you the investor to have a Good experience with your Customer!
Btw some Property marketing firms boost ROIs by putting a poorly qualified tenant at above market rents knowing fully well that they will struggle to pay rent.
But that is just not our business model. As a matter of fact, our rents are always kept well 'Under market' as we prefer to select from a wide range of applicants. Sometimes Pensioners make you the best tenants they do not have parties, damage your property beyond normal wear and tear, they plan a budget to pay rent on time and will generally stay long term. We prefer these tenants as they always go for the Safe Neighborhood locations with the Lowest rents.
What are the current average rents in Detroit?
Rents in Detroit have been on the rise last 3 years.
Normally (and conservatively) - these figures are per month:
1 bed 1 bath are 600
2 bed 1 bath are 700
3 bed 1 baths are 750-800
3 bed 2 baths are 850-900
4 beds 2 baths are 900-1200
Do I get Title to my Property?
Yes, you get a Full Warranty Deed to your property. And this comes with a Title Insurance which is paid at closing by the Buyer. Title Insurance is only provided under Warranty Deeds and protects you as the Buyer from any possible past claims and ensures that you have Free and Clear ownership.
As an Investor, please beware of purchasing property under Quit Claim Deeds (QCD). These properties are MUCH cheaper and come with a Catch. A lot of Investor nightmare stories come from purchasing under this QCD agreement. Google it and you will understand why. QCD means the Seller quits 'his claim' on the property. But an unpaid roofing contractor who just worked on the property may still have a claim! Or a past unpaid Utility Bill. Or a claim by a grandson that the grandfather's Legal Will said XYZ.
Warranty Deed records you as the Legal Owner with Free and Clear Title.
All our properties we facilitate are ONLY conveyed via Warranty Deed transfers only and your Settlement Attorneys/Lawyers will double check and ensure this.
Do you provide with a Home warranty?
We can organise a Home warranty from a National Insurer like American Shield for your property. It costs approximately USD 500 per annum depending on the home. A home warranty is typically a one-year renewable service contract designed to protect your household budget from unexpected, costly repairs on home systems and appliances. Items covered under a Home warranty include:
Air Conditioning w/Ductwork
Heating w/Ductwork
Electrical
Doorbells
Smoke Detectors
Ceiling Fans
Plumbing incl. stoppages
Water Heaters
Garbage Disposals
Instant Hot/Cold Water Disp.
Central Vacuums
Refrigerators
Ranges/Ovens/Cooktops
Clothes Washers
Clothes Dryers
Dishwashers
Built-in Microwave Ovens
Trash Compactors
Free-standing Ice Makers
Septic Pump
Garage Door Openers
What is the difference between a Home warranty to Home Insurance?
Home insurance protects the structure of your home against risks such as damage from severe weather and theft, Fire damages, secondary damages resulting from some system and appliance failures, as well as protecting you personally from liability in the event that someone is accidentally injured on your property.
Home warranties protect many of the home systems and appliances that you rely on daily. When these systems and appliances inevitably fail over time due to normal wear and tear, a home warranty will pay to repair or replace them. You will pay a service fee each time you request service, which ranges from $50 - $100.
Can you arrange a Property Buy back option?
Yes, as an optional service. If you are nervous about investing and want to secure your Principal, you may lock in a Buyback option for an extra $2,500 on top of the Purchase price, for properties under 50,000, at the time of Sale. This Buyback option gives you the choice to sell the Property back to the underwriter at the Purchase Price after 24 months and before the 36th month. The property should be in the similar condition at the Time of Sale minus any normal wear and tear in this period. For properties over 50,000 a flat fee of 5% of Purchase price secures your Principal.
I am in for the Returns & Yields on a particular property. How do we proceed?
Great, we are there to help you with your choice. On confirmation, we shall email you with a Reservation form - simply fill up the form with Purchasing entity's name (either as an Individual or under an LLC) and submit it with a holding deposit of USD 1000 to reserve the Property. Proof of funds is required to accompany the reservation form along with ID proof.
This will take the property "Under Offer".
The Holding Deposit will be held and credited back to your portion of funds on the Settlement date which is usually 3 weeks from reservation date as your lawyers will begin to work on the Settlement paperwork.
What should be my Exit criteria?
As of date in 2019, the US market and Detroit, in particular, is on a massive upswing with investments pouring in and house prices are on a strong rebound streak since the GFC. Home Lending activity has picked up both for US Homeowners and Investors. This should be a sign to keep us invested for the next 4-5 years at the very least. As an investor, once you get used to this Rental Cash flow, you may very well not decide to sell at all!
I am interested in one of the Properties on the website, what next?
You can "Call us" to discuss the Property on the number advertised or "Email us" on the Contact Enquiry form. We are normally very good with response times and you could expect us to get back to you within the hour.
Our property consultant will be able to fill you in on the Property Information, Tenant information, Location details and also on the Buying & Closing process if you wish to proceed. The detailed buying process is as follows :
a) Review & select property on the website
b) Call us to discuss and Reserve
c) Email Legal name of the Purchasing entity (individual or LLC)
d) Sign the Purchase agreement and Pay an EMD of $1500 to the Closing Attorney firm - property will now be taken off the market and will be "Under Contract"
e) The Title company will prepare the documents and closing statements
f) Typically Closing date is set within 2-3 weeks from the signing of the Purchase agreement
g) Wire the Closing funds prior to settlement
h) Close the Property on the Settlement date (and start receiving your rents)
i) Property management creates a Profile on the portal that you can log-in and check on the property status (statements, tenancy agreements, maintenance, rents etc)
We advise our investors to include Title Insurance at closing as this will mean that the property is conveyed to the Buyer as a "Warranty Deed". Title Insurance typically depends on the State you are buying and the Purchase price (approx $400 - 500 for the Detroit properties) and gives you peace of mind at Closing.