11744 Cascade Ave Detroit
75,000
Rent - 600 per month
1 Bed 1 Bath (8 Units)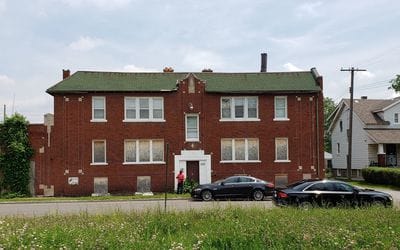 Off Market "8 Unit" Apartment Building
Price : $ 75,000 USD
Rent : $ 600 USD pm ($ 7,200 p.a)
1 Bedroom / 1 Bathroom per unit
Built in 1936, this property features 4,792 sq ft lot and 4,755 sq ft of living space.
Beautiful Brick Building
Superb street appeal
Nice and very well cared neighborhood
Zip - 48204
2 minutes Walking distance to Sinai Grace Hospital - a major Employment hub
4 minutes Walking distance to Renaissance High School
Nearby Schools: Central Collegiate Academy, Durfee Elementary Middle School and Detroit Collegiate Preparatory High School At North
Foundation: Basement
Roof in Fair condition
Plenty of Upside potential as this property market climbs to pre-GFC levels
Close to the Freeways
8 Unit Property
Bedrooms: 1
Bathrooms: 1
Size: 4755 sqft
Lot Size: 4792 sqft
Build Style: Building (8 Units)
Buyer will receive a Clear Title - Warranty Deed backed by Title Insurance.
Property will be Professionally managed by a leading Property management company.
PROJECTED CASHFLOW REPORT